Discover the power of Equine-Assisted EMDR
Sarah's Equilateral three day intensive in South Carolina, has made me a better practitioner and a better person. Sarah offers a delicate mix of playfulness and absolute professionalism which allowed me to feel connected to the often complex material and to feel courageous enough to engage in the practical work, stretching my skill set. Sarah's capacity to weave EAP and EMDR into a rich, colourful and yet firmly structurally grounded tapestry was awe inspiring. This is hands-down the best training I have attended. Thank you Sarah for your steadfast commitment to this invaluable work. I hope to see you Down-Under in Australia soon.
As an equine specialist coming into the mental health field, I had so much to learn to best be able to support the therapists I work alongside. The Equilateral training program, both the webinars & the practicum, were rich with valuable information, clear & concise explanations & opportunities to ask questions. I came away with a solid understanding of the eight phase EMDR protocol & ideas of how to incorporate horses to better facilitate this process within my team. Sarah has always made herself available to answer questions & consult with both mental health & equine professional team members. I have not hesitated to recommend Equilateral: The Equine Assisted EMDR Protocol to many others in this field, & absolutely will continue to do so.
Simply put, the Equilateral: EA-EMDR practicum exceeded my highest expectations. I went with an open mind and wasn't disappointed. Sarah Jenkins is an expert in her field and it showed because she developed the Equilateral: EA-EMDR protocol. If you've ever been in the presence of a great teacher who is truly gifted you know what I'm talking about. This was a unique experience that is one of the top trainings I have ever attended. She also made certain that the participants were qualified to be there. That made a big difference in the interactions with had with each other. What I liked a lot was Sarah's ability to engage the participants so that no one felt left out.
Who can attend EA-EMDR Training?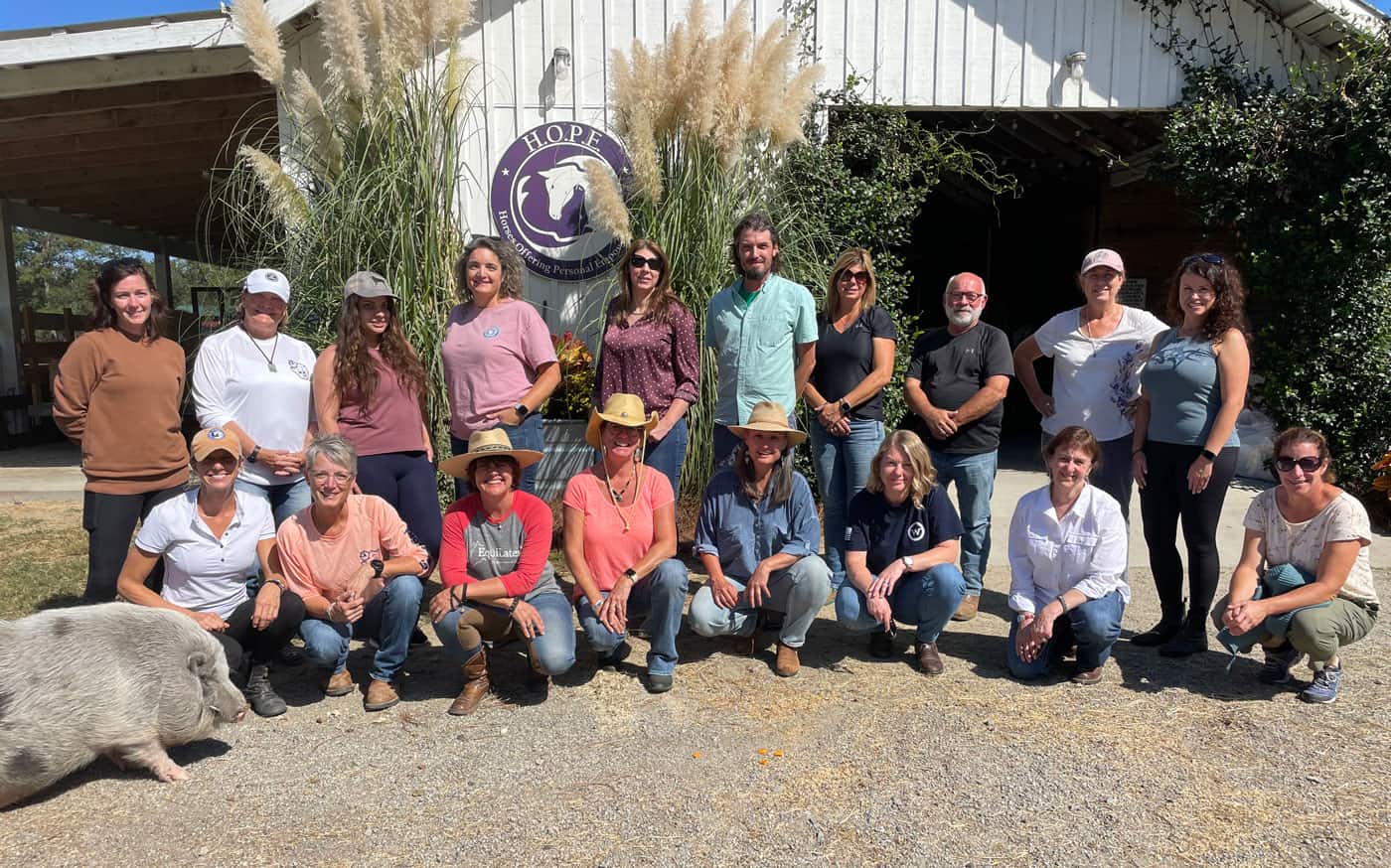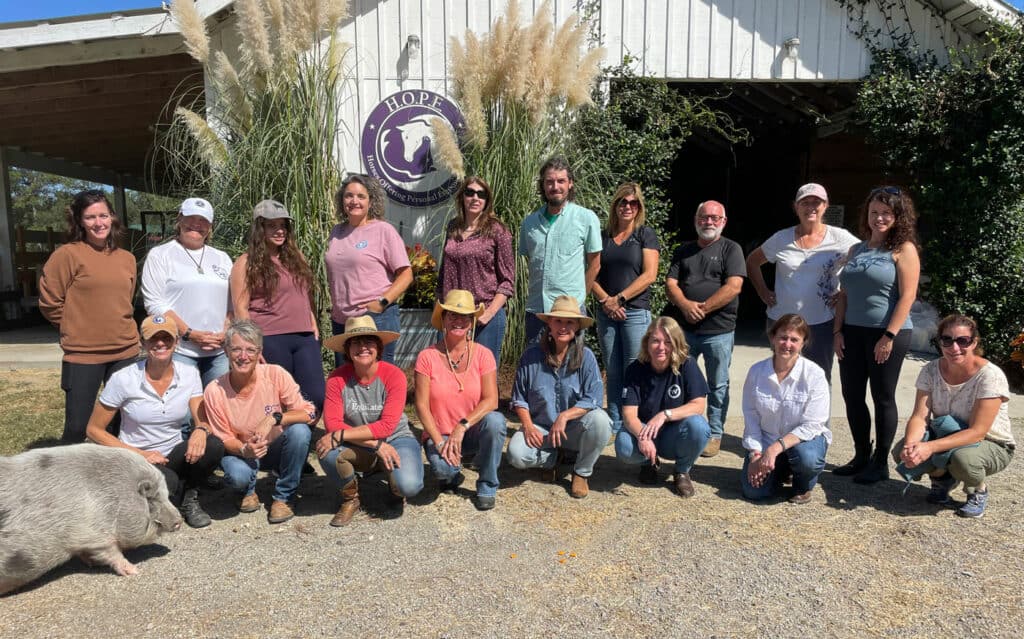 In line with EMDRIA's requirement for those providing EMDR therapy, EA-EMDR is provided by an EMDR trained therapist (EMDRT) who must provide a "Certificate of Completion of an EMDRIA Approved EMDR Training." This certificate will show that the therapist has completed the entire 50 hour EMDR course i.e. Part 1, Part 2, and 10 hours of consultation.
EA-EMDR offers you, regardless of EAP "model" the ability to still stay in line with the requirements of your chosen foundational EAP training. Depending on your foundational EAP model's requirements, EMDR therapists can either attend as a solo practitioner if "dually trained" (EMDR and EAP) or in attendance with your Equine-Specialist (ES) when working in partnership.